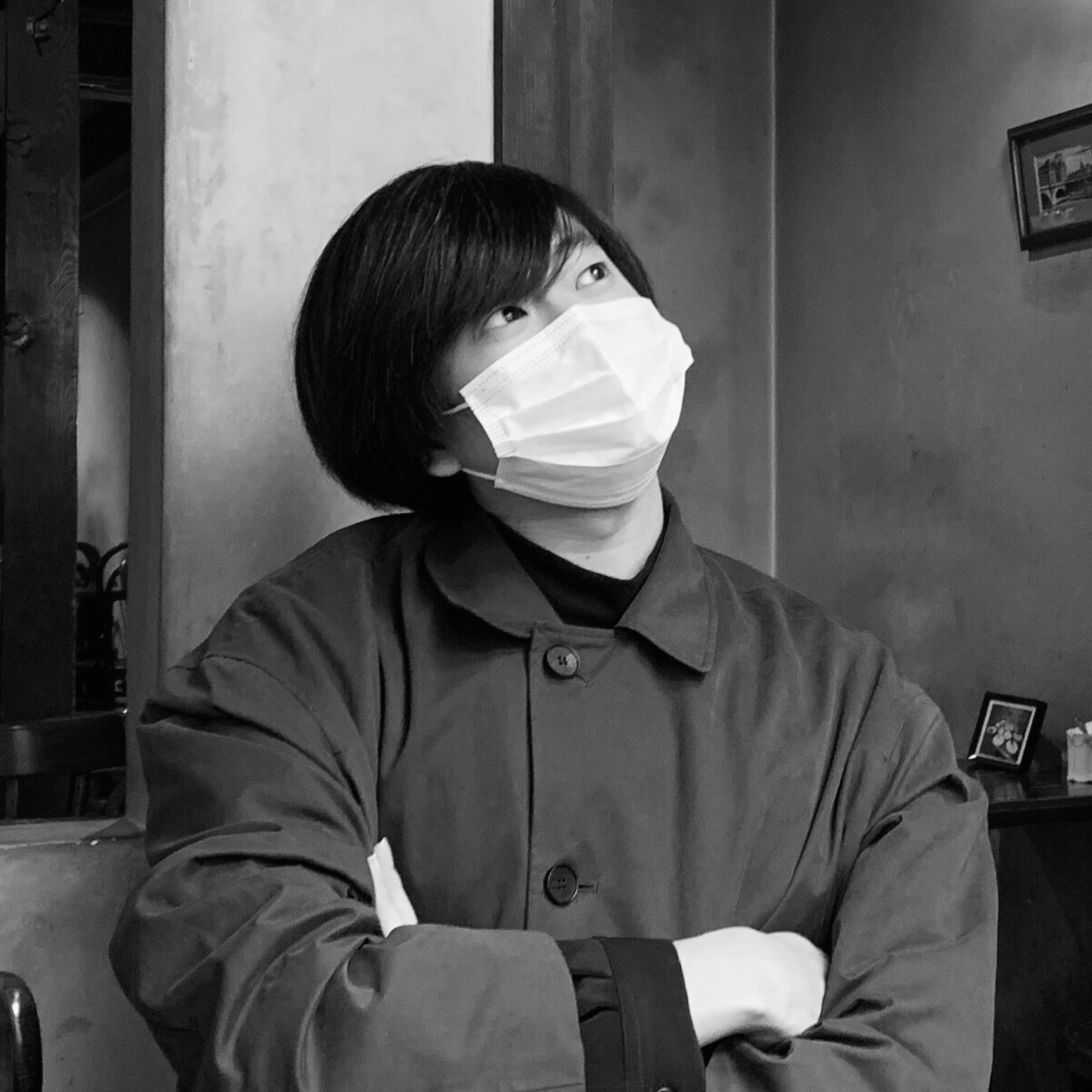 Yoshiki Yamazumi (Y2)は、日本の漫画、アニメ、ゲームやSNS上のイラストに見られる「萌え擬人化」を主題に作品を制作するアーティストです。 多種多様なアートスタイルと萌え擬人化キャラクターのイメージをリミックス、マッシュアップし、エディション形式として、NFT化された彼の作品は、萌え擬人化表現の階層性のなさや脱境界性、及びその表現によって生み出されたイメージが大量に生産、拡散、消費されることによって形成される日本の独特な文化を表現するとともに、大衆芸術から派生した新しいアートの形を提案します。

Yoshiki Yamazumi (Y2) is an artist who creates works based on the theme of "moe anthropomorphism," which is commonly seen in Japanese manga, anime, games, and illustrations on social media. He remixes and mashups various art styles with moe anthropomorphic characters, and his works are NFT-ized in edition format. These works depict the non-hierarchical and boundary-less nature of moe anthropomorphism and express the unique culture of Japan that is formed through the massive production, dissemination, and consumption of images generated by this form of expression. They also propose a new form of art derived from popular culture.

1996. Born in Tokyo.
2020. Dropped out Waseda University Faculty of Human Sciences.
2021. Started art.
2021 . Group Exhibition " Earth to Sky " (Van Der Plas Gallery,New York,USA).
2022 . Solo Exhibition Yoshiki Yamazumi NFT solo Exhibition "Moe Anthropomorphism – 萌え擬人化表現主義 " (Hifive Gallery, Saitama, Japan).
2022 . IVS 2022 NAHA _auction .
2022. Group Exhibition " PARDEY BASE SHIBUYA" (PARDEY, Tokyo, Japan).
2022 . Group Exhibition " NOX Pre-Opening Exhibition" (NOX Gallery, Tokyo, Japan).
2022 . Freemint Works "WEB3 GIRLS COLLECTION 2022 ″ (SHIBUYA109, Tokyo, Japan).
2022. Booth Exhibition " HONEYCON2022″ (HONEYCON, Tokyo, Japan).
2022. N-Colle Kyoto Special NFT "NFT COLLECTION IN KYOTO" (NFT COLOR, Kyoto, Japan).